Root Control Air Pruning Pots for plant growing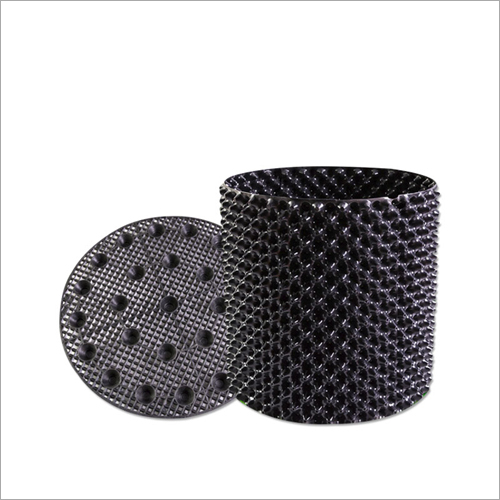 Root Control Air Pruning Pots for plant growing
Product Description
The air pruning pot can be different sizefor the wall, but the size of base cannot be too many.
Because the base is injection, the mold we have is 15cm, 20cm, 30cm, 40cm, 50cmand 60cm.
So if you need the pot base, the pot diameter should be as above.
Air Pruning Pot is a specialdesign plastic pot. It is a self-assembling pot, which needs to be assembled atthe planting site.
This is because the air pruning pot the upper diameter and base diameter is thesame, if the pots are assembled in a factory, it cannot be packed overlapped,which is impossible to transport. So the plastic base and the plastic wall areseparated packing.
We will offer special plastic screws with goods for free.

Air Pruning Pot has a special wallcompared to other kinds of plant pots.

First the plastic wall is not a smooth sheet, it is concave-convex, which willincrease the surface area of the wall.

Second, the plastic wall has continuous holes at each bulge, this specialdesign is to air prune the fast growing main roots, and in order to multiplymany small sub roots.

Third, the upper diameter and base diameter is the same, which means the wallis vertical, so the whole weight of the soil is loaded on the base bottom, noton the wall. So the wall is not necessary to be very thick when making bigpots.

Four, the air pruning pot is assembled at the planting site, so you can cut thewall circle as big as you wish to be, especially if the plastic base is notneeded. 1meter diameter or even bigger.
One set of air pruning pots is a sheet of air pruning wall, a net base which isa very strong, durable bottom. Some screws to install.

The air pruning pot sheet length is the container/pot circle length, which is3.14 times of diameter. The Sheet width is the pot/container height.

We can cut the sheet into pieces according to the customer's demand . We canalso send the sheet without cutting, which allows the customer to cut the sheetinto different sizes.
Specification
| | |
| --- | --- |
| Type | Grow Bags, Garden Tools |
| Material | plastic, plastic |
| Product name | plastic Grow Bags |
| Application | Planting Seedling |
| Color | black, green |
| Size | 580*330mm, 185*145mm, 280*280mm, 365*225mm |
| Weight | 50g 65g 80g 95g 110g 125g 140g 155g |
| Packing | Carton |
| Usage | root control, fast grow pot |
| Pruner Type | Bypass |
Trade Information
FOB Shanghai

Telegraphic Transfer (T/T) Paypal Letter of Credit (L/C)
Yes

Free samples are available