Flowerpots Soil Filling Machine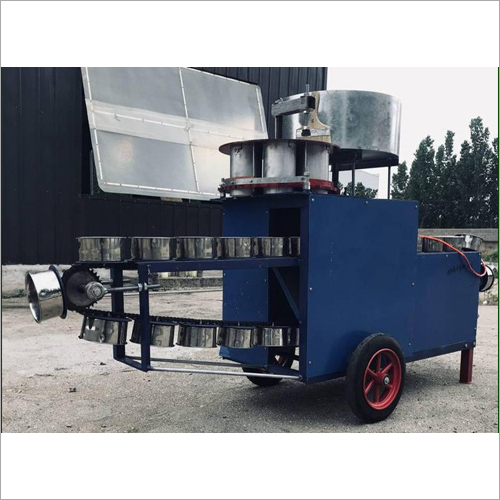 Flowerpots Soil Filling Machine
Product Description
Now days, greenhouse planting plays a moreand more important role in agricultural production. The main crops ,vegetablesand flowers, the plastic nursery pot is used in seedling stage. In soil loadingand sowing, soil filling is time-consuming and laborious, which affectsseedling raising efficiency. The market soft plastic pots seedling machine issuitable for large-scale seedling raising, soil loading and sowing can becompleted at one time. However, the cost of using large-scale seedling machineis too high, especially for a single farmer. Therefore, Jiangsu Grow-GreenAgriculture, Ltd. has designed and produced a small-scale nutrient cup(plasticpots) loading machine, which is suitable for small-scale seedling raising ofindividual farmers.
Plastic flowerpot Soil filler(loader) is madeof gearbox, feeding machine, flowerpot mould and transmission device. It issmall in volume, simple in operation, safe and light, easy to assemble andrepair, wear resistant and years to use, and the key parts are not rust, lightweight, and convenient for operating in the land outside.
The mixed soil is quantitatively loadedinto the nursery pots by the rotation of the material barrel, and the mould cupis transported by the rotation of the stalk. The machine can adjust the loadingcapacity by adding mould size.
Grow-Green Nursery Pots Soil Filler can bedriven by 2.2kW motor or 4P gasoline engine, with 2000-2500 bowls per smallfashion. The mould cup loading size is customized in advance, with a size of1050 * 1500 * 1050mm and a weight of 100kg.